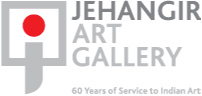 Please enter your personal details (Name & Address), including your email & phone number correctly. You will be further contacted on this for any future communication, if required
Read our "Rules & Regulations" & "Refund Policy" carefully. You will be prompted before you fill the application.
, all group members don't have to register individually. One person can represent the group and enter the names of the participating members on the form.
Once you fill the form and confirm the details, you will be redirected to our payment gateway. After the successful payment you will be able to download the PDF and get a copy on your email as well.
Please take a print-out of your application and send it to us at the below mentioned address:
Jehangir Art Gallery, 161B, Mahatma Gandhi Road, Kala Ghoda,
Fort, Mumbai, Maharashtra 400001
Please Note: Do not send your work samples with the application. We will get back to you via letter/ email regarding the further process.