Rangon Ki Rimzim
Auditorium Hall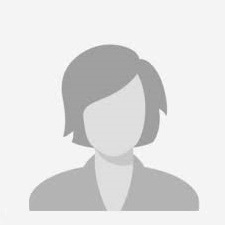 RESHMA UBAID,SAPNA AGARWAL,MEHNAZ ASIF,SANGITA RANJE NIBALKAR,PARAMESH PAUL,VIJAY KALE
Rangon Ki Rimzim
ABMVS(Akhil Bharatiya Manav Vikas Sanstha) is successfully being a self funded NGO, is well known for its noble work in 1100 villages in and around the city of Dehgam, Gandhinagar, Gujarat. He is promoting visual art, creating opportunities for youth in skill development and providing source of earning with ICAC as platform to the artists. He has worked in Gujarat, Maharashtra, West Bengal, Rajasthan, Orissa, Madhya Pradesh and promoted Indian Art and Artist Globally.
Dehgam Residency by him is well known as breathing space for art for the artists. This year an art camp was organised between 15th to 21st June, 2018, and considering the interests of the artists and their love for the art, it has been tagged as ďRang Di YaariyanĒ. The participating artists were from all the different corners of the nation. Also, live demo of creating Natural colour was organised by one of the participating artists Mr. Amit Kalla, promoting the hidden elements of natural colours and the fun behind using it in creating beautiful artworks. Also, a few senior Artists graced the occasion by encouraging the artists with live demonstration of their artworks during the camp
Ravindra Mardia ji, under ICAC made all the arrangements for the comfortable travel, conveyance, lodging & boarding for all the visiting artists. Dehgam Residency is a non-profit association that means to open the doors for universal artists to express their ability in India and globally through the mediums of art workmanship and Indian culture. We praise innovation and flexibility of articulation; effectively build interacting associations with artists network worldwide, through excellent open artistry, while making the imaginative procedure available to all.
Dehgam Residency holds regular Indian Cultural celebrations in India, amid young artistís all year round, programming that spotlights on artists professionís and bringing issues to light through human expressions.
Special congratulations to all those selected talented artists who are chosen to feature their artistic capabilities at this art exhibition!
The entire team of ICAC is highly energized to exhibit and curate the series of artworks of the Rang Di Yaariyan in different parts of the country starting with Ahmedabad, Gujarat.