Navin B Doshi Charitable Trust
Auditorium Hall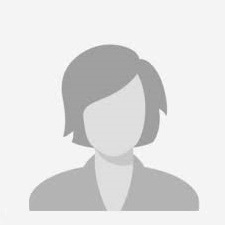 NAVIN B DOSHI CHARITABLE TRUST
Navin B Doshi Charitable Trust
"SAHAYOG"

5th Edition of Sahayog is an art show of paintings and sculptures. The fifth edition of Sahayog in the form of group art exhibition showcasing the works of the established artists along with those of the upcoming ones will be held in the Jehangir Art gallery, Kala Ghoda, Mumbai from 23rd Feb till 1st March between 11am to 7pm. It is the transcendence of competition to present the vivid artworks created by a group of 17 artists by joining hands and growing together with a common objective to enlighten the art fraternity with a variety of diverse endeavors. It is being presented by "Sahayog" through a contemporary art show and part of proceeds of sales from this exhibition will be generously donated to Cancer Charitable Trust who is working in collaboration with several NGOs for providing help and relief to cancer patients and their dependents.
The Exhibition is being held in association with Navin B. Doshi Charitable Trust.
Sahayog – Contemporary Art Exhibition
Supporting such a wonderful cause, this exhibition presents works in realistic, semi realistic and abstract styles on canvas and paper along with sculptures in bronze, metal, wood, mix medium etc. Works run the gamut of artistic expression and include landscapes and seascapes showing beauty of nature and its wonders, figurative work showing various emotions in the minds of sensitive human beings, spiritual work, realistic works etc. The various mediums used for creations of paintings by the participating artists include oil, acrylic, water colours, charcoal, pen & ink. Pastels and mix media. This show has been curated by artist Satyendra Rane and Vidhi Doshi supported by Navin B. Doshi Charitable Trust.
.Participating Artists: - Adyot Rajadhakshya, Arpito Gope, Asif Shaikh, Mukund Ketkar, Monica Kharkar, Prasad Mane, Revathi Shivakumar, Satyendra Rane, Sharad Kale, Shahed Pasha, Smita Rane, Sneha Nikam, Vaishali Kanade, Vidhi Doshi, Zakir Husain Shaikh (Tanha) and modern Artist Sameer Mondal, Milburn Cherian
VENUE:
Jehangir Art GalleryKala Ghoda, Mumbai 400 023.
Timing: 10 am to 7pm.
Contact: 9821355088
This show will be inaugurated on 23rd February 2021 at 5 pm by
Mr. Abu Metha
Secretary General of NDP Party, advisor to Chief Minister, Nagaland
Mr. Madhusudan Kela
Investor, MK ventures
Mr.Vineet Bhatnagar
MD. Phillip Capital India Ltd
Honourable Guests:
Mr. Navin. B. Doshi
Trustee Navin. B. Doshi Charitable Trust
Dr. Sanket Mehta
HIPEC Surgeon