GORAKH J AGRAWAL
Exhibition Gallery 1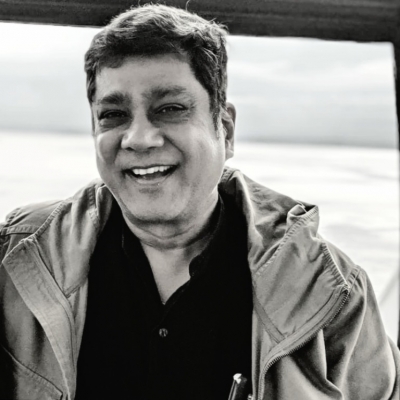 Gorakh J. Agrawal
GORAKH J AGRAWAL
Dr. Gorakh J. Agrawal
I'm a practising paediatrician since 31 years by profession, an artist by passion and poetry, photography as pursuits.
I've been painting since childhood, cartoons on pediatric ward walls Rajawadi hospital where my father was HOD,  depicted Somaiya college campus in 6 Warli art style frames where they are on  display, been extremely fortunate to have presented a Buddha painting to HH The Dalai Lama, published a book on Flowers of Somaiya college campus, held private showings and undertaken commissioned artworks. 
Human nature being what it is, one immediately yearns for whatever has been denied, even though it was never appreciated while it was freely available.
Our severely curtailed freedoms to move out, walk, run, roam, meet family and friends, be mall rats, travel and so on caused a lot of angst. 
Facing the constraints imposed by the Covid-19 pandemic,, I steeled my resolve and painted scenes from my photographs taken on some  recent travels. 
And it was like revisiting those places all over again
My current series of paintings  in watercolor on paper, TRAVELINKS (Travels + Inks) is all about that and coping with adversities and vagaries of life.